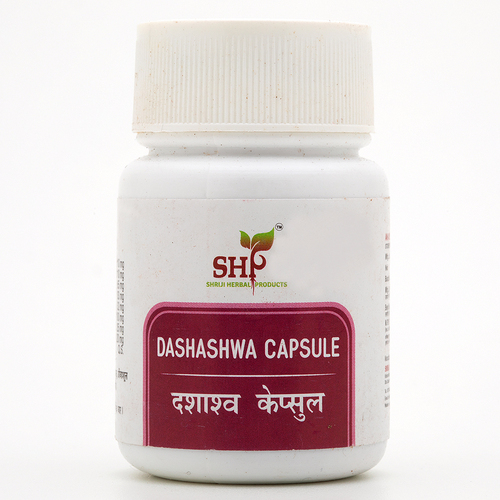 Product Description
Dashashwa Capsules
An excellent patent formulation for aches and joint pain care.
Composition:
Dashashwa contains Ashwgandha, Chopchini, Ajmodadi churna which are good analgesic along with combination of other pain relief herbs.' Maharasnadi quath, Dashmool quath, Maha yograj Guggulu and Vatgajankush Ras serve as anti-inflammatory constituents.
Useful in:
Dashashwa is well balanced fast acting herbomineral preparation for all type of Aches and Pain, Arthritis, Cervical Spondylosis, Osteo Arthritis, Rheumatoid Arthritis ,Lumb ago, Sciatica ,Carpel tunnel Syndrome and other Vata related problems.
Effective Combination:
Best effective as combination therapy with Saborub oil or Mahanarayan oil in cases of severe arthritis
Side Effects:
Dashashwa is well accepted in people. But some may get itching or rashes on the body or hyper acidity in case of drug overdose. Consult your doctor if any of that sort occurs.
Available in capsule form, 30 cap per unit